The IAHS Bureau, during the meeting that was held in Delft, The Netherlands, on October 26th, 2012, approved the name of the new IAHS science initiative for the decade 2013-2022. The name was defined after an extensive discussion with the international community of hydrologists.
Panta Rhei: Change in Hydrology and Society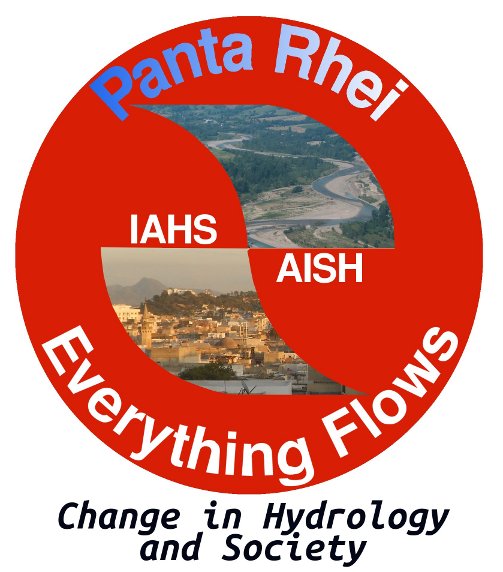 As many of you know, a vivid debate was stimulated in Delft during the visionary session on the new decade that took place on October 25th, 2012. A series of inspiring talks was followed by a very intense discussion on the subject of the new decade, the scientific targets and the science questions.
After the meeting in Delft I received many comments from the community, privately and through the blog. In past the 30 days I made a synthesis of the most relevant blog contributions and the private discussions that the Task Force in charge of preparing the Science Plan for the new decade entertained with many of you.
I am pleased to report that the first draft of the science plan is available for download here. The document is still not complete. It still needs to be integrated in the premises. Moreover, the Science Questions therein reported are a first draft only. The document also lacks the conclusions and a through grammatical check.
The purpose of this first draft is to make the ideas available to all of you, in order to solicit contributions from you on the definition of the Science Questions (a section of the document is dedicated to them). In fact, an agreed definition of the Science Questions is a necessary premise to make the new science initiative inclusive.
PLEASE PROVIDE ANY OBSERVATION YOU MAY HAVE ON THE SCIENCE PLAN AND THE SCIENCE QUESTIONS BY DECEMBER 31ST, 2012.
Please note: in this stage we are defining the Science Questions (SC) and not the research themes. The SC should be broad and should focus on general research challenges, while the research theme will define specific research activities. The research themes will be defined when preparing the implementation plan, namely, from February 2013 onwards. Research themes and working groups may be defined later on as well, during the development of the decade.
PLEASE NOTE: the schedule is as follows.
By December 31st, 2012: comments are received from the International Community on the Science Plan and Science Questions.
By February 1st, 2013: Science Plan finalised. Blog post open to solicit contributions on the definition of research themes for the Implementation Plan
By March 31st, 2013: comments are received on the research themes to be included in the first version of the Implementation Plan.
By May 31st, 2013: Implementation Plan finalised.
By July 31st, 2013: Science and Impementation Plan approved by the IAHS Bureau. New decade launched.
Please do not hesitate to comment on the blog or to privately contact me if you need any clarification. Please do not miss this important phase for the definition of Panta Rhei: I am really looking forward to your comments!
All the very best,
Alberto