Read all comments from beginning of discussion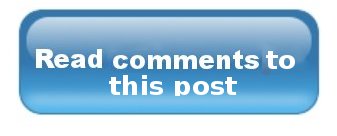 Seventy days passed since the blog was open and I am glad to see that the first post received some 3000 visits and 20 comments, and the site received 22 user registrations. This is a clear indication that the discussion on the next IAHS scientific decade is relevant for the international community of hydrologists. I would like to draw a first summary of the discussion and to put forward more advanced ideas for setting up the basis of the next IAHS initiative.
Basically, the discussion so far has highlighted that:
The new Science Initiative should be a substantial contribution to IAHS community building, should be inclusive (Hilary McMillan) and the subject should be attractive for funding agencies (Bettina Schaefli). It should be a multidisciplinary effort (Fabrizio Fenicia, Stan Schymanski).

Hydrological change and variability, and the interaction between hydrology and society, are topical issues that deserve to be focused on (myself, Hoshin Gupta, Stan Schymanski, Giuliano Di Baldassarre).

Uncertainty should be a keyword for the new initiative, in an innovative manner with respect to the traditional paradigm that attempted to eliminate uncertainty in hydrology (Demetris Koutsoyiannis, Christian Stamm).

Understanding past and present is a key issue to foresee what the future will be (Ciaran Harman). Comparative hydrology is an effective tool to this end (Ciaran Harman, Siva Sivapalan).

Modern technologies offer unprecedented opportunities (Salvatore Grimaldi, Demetris Koutsoyiannis, David Post).

The new initiative should effectively focus on unstudied areas of the world (Alberto Viglione et al.).
The new initiative should provide a sound scientific basis for adaptive management of water resources under uncertainty (Christian Stamm).
I believe the above summary provides a very useful and detailed first picture of the expectation from the IAHS community. I would propose to postpone the discussion related to the name of the new Science Initiative. Ideas for name and acronym will be collected later on. With this post, I would like to discuss the main theme for the new Science Initiative that emerged from the blog comments so far, by also stimulating ourselves to gain a better insight into the above bullet points.
Indeed, hydrological change is recognised to be a topical issue for hydrologists. Understanding and modelling the behaviour of hydrological (uncertain) systems under changing conditions is a compelling necessity to cope with environmental and social evolution and to provide a satisfactory reply to applied engineering problems. I think there is no doubt that the above issue is involving and attracting a wide part of the IAHS community.
However, it is still unclear how change can be modelled besides the traditional "top down" scenario approach. This latter is carried out by identifying and calibrating hydrological models in current conditions and then running them with perturbed parameters or input data according to assumptions on changing forcing and/or dynamics. As a matter of fact, the top down approach has been used in several studies already. On the one hand, it provided useful results. On the other hand, it has proved to be affected by significant limitations due to limited credibility of current models under changing conditions, uncertainty in future scenarios and model parameters. The results so far obtained call for improved approaches to better understand the interaction between hydrological systems and changing socio-economic and environmental forcing, besides what perturbations in input data and parameters suggest.
The question, then, is: what would be an innovative blueprint to understanding and modelling of changing systems? Replying to the above question means to put the basis for a vision on the science plan we are looking for. I am putting some ideas forward, by taking inspiration from what colleagues wrote on the blog. I am looking forward to your follow up.
1) A necessary prerequisite to understand changing system is to improve our understanding of their dynamics, and their evolution, in the current and past situation. The keyword would be "historical hydrology" and "process hydrology". This is a first milestone that is rooted in classical hydrology and allows us to set up a connection with the previous decades, and in particular PUB, whose success is unquestionable. Experimental activity is essential, as well as improved process-based and stochastic modelling (possibly integrated in an innovative framework). I think a key step is to better understand hydrologic variability and evolution, which is of course extremely important in the face of change. New ideas are needed to effectively integrate experimental and modelling activity therefore gaining new insights into hydrological modelling.
2) A second prerequisite, which is not disjointed by the first, is uncertainty and predictability. Uncertainty should not be viewed as just a mean to compensate limited understanding. In the innovative view we would like to promote uncertainty should be treated as an effect of indeterminacy. It is a behaviour of hydrological processes, due to the fact that in some instances processes evolve randomly. Evolution itself, in biology, includes random processes (see http://en.wikipedia.org/wiki/Evolution), meaning that Nature evolves accordingly to deterministic rules which are integrated with random outcomes.
Predictability is directly related with uncertainty. In fact, randomness implies lack of predictability in deterministic terms. However, statistical prediction of uncertain events is still possible and useful. An interesting reading is provided by http://en.wikipedia.org/wiki/Randomness.
What is important, in my view, is to reduce (epistemic) uncertainty as much as possible while recognising the intrinsic behaviour of random processes in hydorlogy, for which uncertainty will never be eliminated. The ideal framework is the integration of stochastic and deterministic representations, therefore allowing to maximise predictability in both deterministic and statistical terms.
Predictability and uncertainty are extremely important issues in engineering and management. The recent hydrological literature presented several meaningful contributions to uncertainty assessment and modelling. On the other hand, the literature related to PUB is an excellent example of the effort to seek predictability. I think we need to move additional steps forward to set up a unified theory for uncertainty assessment and to fully integrate uncertainty modelling and hydrological modelling.
3) A theoretical scheme needs to be introduced to infer the behaviours of changing hydrological systems in time, in the presence of non-stationarity. Effective tools within this respect are "data analysis", "comparative hydrology" and "trading space for time". We also need improved schemes to better take advantage of modern monitoring technologies, by exploiting remotely sensed information on soil moisture, topography, land cover, biology, river network morphology and many others. Indeed, orthogonal information can represent a key for conditioning the dynamics of changing systems.
The question is: what would be the basic principles of such theoretical scheme, besides physical conservation laws and Newton laws? In fact, physical constraints are a necessary but not sufficient condition to model hydrological systems that are changing in time with many degrees of freedom. We need more organising principles to understand how watersheds and hydrological variables will evolve in the future. Ciaran Harman and Alberto Viglione mentioned the issue of "evolution" of "landscape", "climates" and "coupled human-water systems". This is the topic we are interested in and I like the term evolution, which implies the presence of constraints in the process. Such constraints are one of our major focuses. Ideas on their identification and formalisation in the hydrological context are more than welcome.
4) Focused activity is needed on modern technologies, to make them effectively useful. There are domains within hydrology (like flood modelling) where modern information indeed helped a lot to improve process understanding and modelling. There are other fields where progresses are obtained with a slower pace. I think there is the need to identify effective data sources for making the above emerging theoretical scheme and constraints applicable. The development of new theory should be carried out by always keeping an eye on practical applications (hydrology is a science with many implications in engineering) and data collection is of course essential to this end. Ideas are needed to identify emerging monitoring techniques that are useful for our purposes.
5) In conclusion, the theoretical scheme needs to be very general, in order to be inclusive and attractive. And, most important, should lend itself to addressing the emerging and unpostponable questions related to the interaction between hydrology and society, which also implies the effective possibility to put adaptation into practice. Indeed, socio-hydrology is emerging from the relevant role that humans are playing on the hydrological cycle and ranks high in the research interests of many countries. It is the result of the human pressures that are rapidly changing in time all over the world. Ideas are needed to assess current pressures, and to predict the future conditions in the face of sustainable development and adaptation. We need a focused brainstorming activity to emphasise the leading role that hydrology must take in environmental planning and management.
I am looking forward to a new round of comments on the above thoughts. We now need focused ideas for drafting an inclusive and coordinated science plan. I would like to remind all of you that the Task Force will meet in Vienna during EGU 2012, where a special session on the new IAHS decade (invited speakers only) is planned within the programme of the Hydrological Sciences Division. Please see http://meetingorganizer.copernicus.org/EGU2012/session/10165.
Please contact me if you are interested to attend the Task Force meeting that will be held during the EGU week.
All the best,
Alberto